VIV022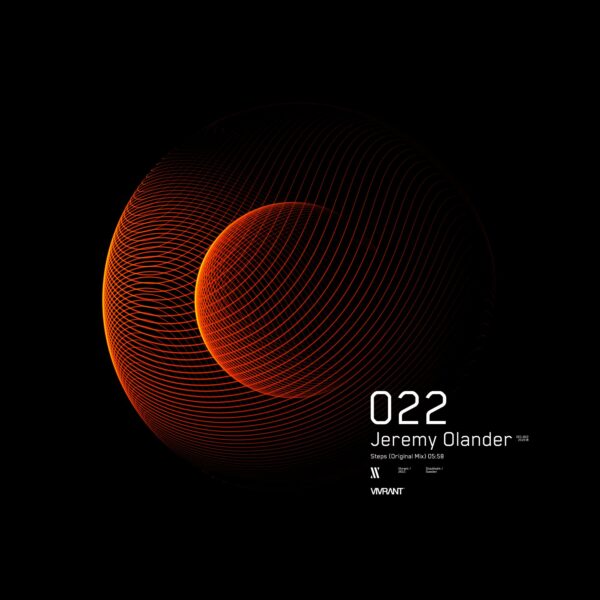 For the second release of the year, Vivrant and Jeremy welcome Italy's
Vivrant's third release of the year follows up on the remix debuts from Hunter/Game and Locked Grove, and gives us a return from Jeremy Olander with melodic retro stomper 'Steps'.
You don't know how much you miss something until it's no longer there, and never have we missed the inside of a rammed club as much as when we listen to 'Steps'. This uplifting, happy-go-lucky body of work with a distinct 80s retro vibes features Jeremy's trademark thumping energy and suspense that we know and love.
Albeit joyous in essence, the lead melody in 'Steps' still masterfully captures Jeremy's melancholic and omnipresent undertone, and adds a sour note to the otherwise saccharine lead, creating a perfectly balanced concoction for the spiring and summer. Coupled with an elaborate drum-pattern that blesses it with an infectious groove, 'Steps' will keep your ears intrigued and feet moving.
VIV021
For the second release of the year, Vivrant and Jeremy welcome Italy's Hunter/Game and Belgium-born, Berlin-based Locked Groove to the label. They've each taken on the mission of reimagining a track off Jeremy's 'Karusell' EP from 2018, and the result is just what one would expect; enthralling, thumping and melancholic techno.
Locked Groove, fresh off his debut album 'Sunset Service' on Scuba's Hotflush, is known for his work on his own Locked Groove Records, Life & Death, Permanent Vacation and Afterlife. Here, he's taken on the lead track 'Karusell' and morphed it into a driving peak time whirlwind. By repurposing the main lead, Locked Groove has maintained the track's melancholic persona, while blessing it with his trademark stamp of fresh and norm-defying techno.
On the flip-side, we have Italian stalwarts Hunter/Game. Two true veterans on the scene, they've made a name for themselves with releases on Afterlife, Kompakt, Last Night On Earth, Innervisions and their own Just This imprint. Here, they've reimagined the b-side track 'Andköln' and the result will make you want to move your feet until the sun sets and beyond. The duo's characteristic concoction of atmospheric house, throbbing techno, and soothing electronica marry with the original in a magically symbiotic way that makes a future Vivrant classic.
VIV020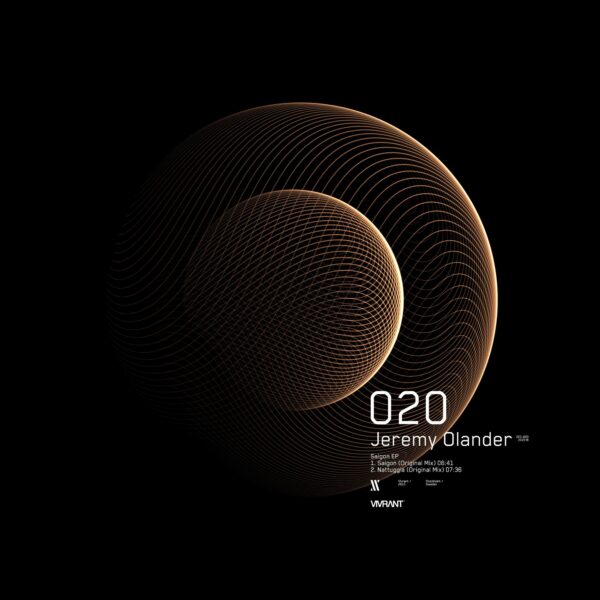 Vivrant head Olander, fresh off the release of his first-ever mix album for the Balance Series and a notable remix for fellow Swedish superstar Tove Lo on Universal, kicks off 2020 with two of the most anticipated tracks off his aforementioned Balance project.
'Saigon' and 'Nattuggla' both set the tone for the new year in an ideal manner and showcase Jeremy's breadth and depth as a producer.
'Saigon', which vividly pays homage to the inspiration Jeremy draws from the cinematic space, is a melancholic, deep and profound. On the flip side, 'Nattuggla', which could very well be the lead track of the release, continues where 'Saigon' stops. With a sense of a gradually increasing suspense and emotion, a trademark ceaseless lead melody and crisp drum work, 'Nattuggla' will do the trick on any dance floor during the peak hours from now and throughout 2020.
VIV019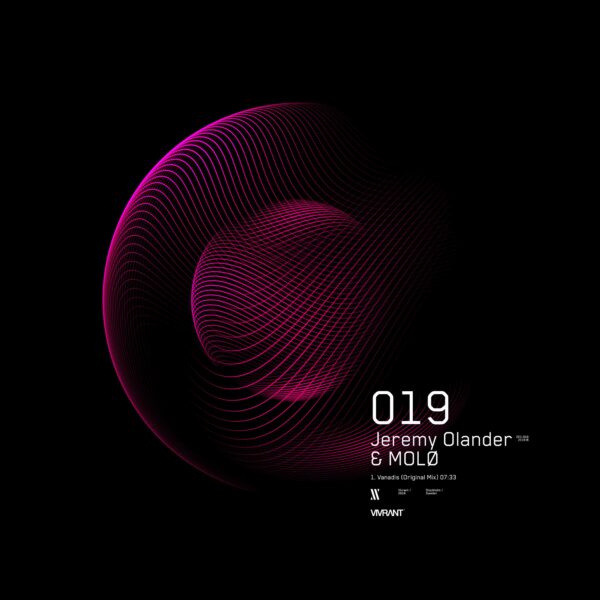 Familiarise yourself with a new name on the melodic house and techno scene. Vivrant head Olander, fresh off the announcement of his first-ever mix album for the Balance Series, is joining forces with up-and-coming talent MOLØ for a stunning career debut release; 'Vanadis'.
MOLØ, a promising local DJ on the Stockholm underground circuit, made Jeremy's ears perk up at a show a year ago with an early sketch version of the track. After getting infatuated with the infectious lead melody, Olander invited MOLØ to the studio and together, they repurposed the lead in a new joint production that's been a staple peak time weapon in both their sets ever since.
'Vanadis' is a slow-burning, deep, melodically infused belter with a linear build and, dare we say, one of the strongest debut outings we've. The main drop, which comes after a tantalizing breakdown that builds noteworthy suspense, creates a cathartic dance floor release for all parties involved and is analogous to a beastly war cry to that of an orca.
With the release of 'Vanadis', the 25-year-old prodigy that is MOLØ effectively becomes the first unknown talent to be signed to Vivrant, and on top of that, she makes her debut together with the label founder himself. What a time to be alive.
VIV018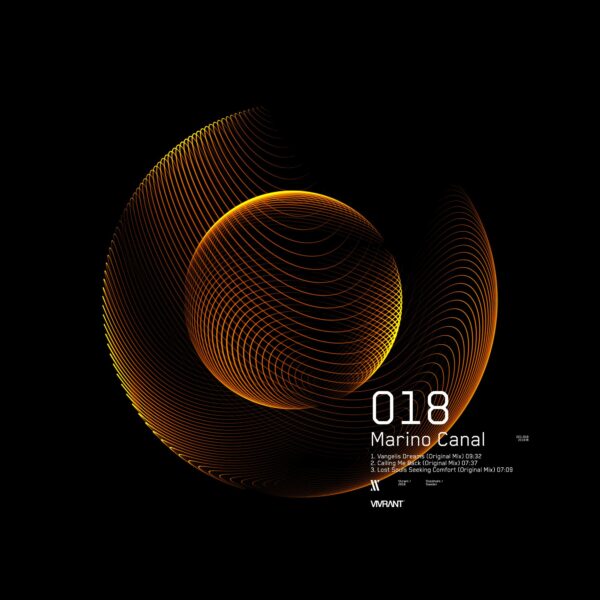 After making an initial appearance on Vivrant in 2018 with a remix of Jeremy Olander's 'Caravelle' that generated over 1 million streams on Spotify, Marino Canal debuts on the label with an original EP project.
Fresh off another debut earlier in the year on Adriatique's Siamese and a remix for Nicole Moudaber on Mood, Malaga's best kept secret goes from strength to strength and shows why he's one of the most intriguing names on the scene.
The Spanish native hailing from Malaga is a rare talent with an uncanny ability to craft the most unique soundscapes you're likely to hear. His debut artist album, "Over Under" from 2016, was released on uncrowned techno queen Nicole Moudaber's Mood imprint and received praise from industry legends in the likes of Adam Beyer, Adriatique, Joris Voorn, Pan-Pot, and went on to top the charts on Beatport.
VIV017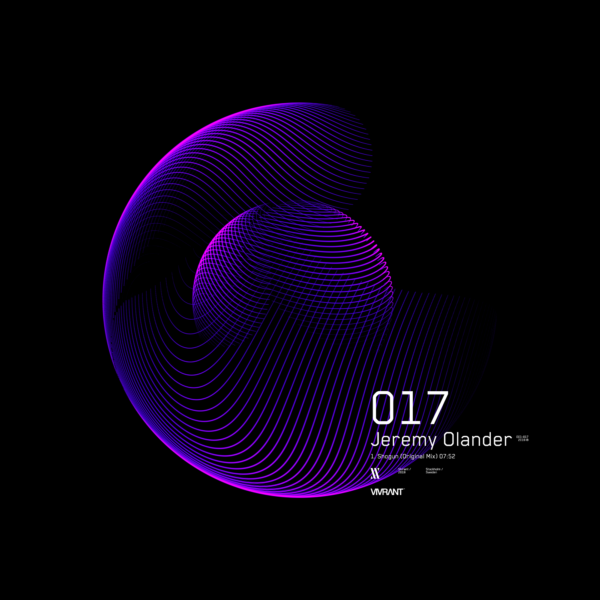 This rare single release from Jeremy is a true peak-time belter with a clear nod to the Swede's larger euphorically-laden style reminiscent of his incredible music production breadth.
A true vintage blend that proves he still got the studio chops to lead any dance floor at a club or festival this summer to a state of unparalleled frenzy. With a clear inspirational reference to the old school trance-esque trend permeating the melodic house music scene at the momet, 'Shogun' is a powerful yet sophisticated record with a soaring, seratonin-enducing lead melody that seemingly never wants to cease to build. Once the inevitable release does rear its ravishing face, it's quite unlike anything you've heard in recent memory.
VIV016
Fresh off his debut project on Sasha's Last Night On Earth, Jeremy Olander is back at home on Vivrant soil for the label's 16th release.
The two-track EP, containing club favorite 'Docks' and newly minted 'Brando', sets the tone nicely for the creative trajectory of Jeremy Olander's dynamic and ever-developing sound.
VIV015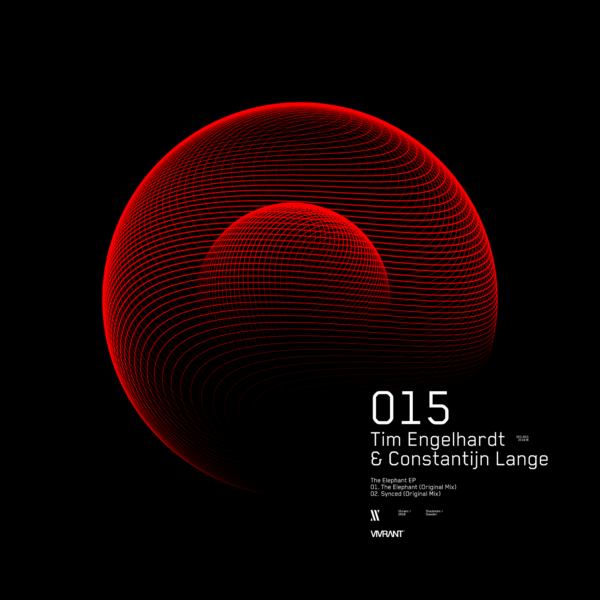 Tim Engelhardt returns to Vivrant for a sophomore offering, this time alongside close confidant Constantijn Lange. The two-track EP, containing long-time fan favorite 'Elephant' and newly minted 'Synced', is an impressive body of work that showcases the depth, diversity and trademark characteristics of both producers. 'Elephant', a sophisticated peak-time rocket in its own right, starts out with crisp and thumping drum work juxtaposed against a retro-sounding lead melody and spooky FX elements. Laced with Afro-Cuban percussions, the record is equally as much a groovy affair as an exhilarating and cathartic opus that tastefully balances restrained euphoria with a carefully sprinkled melancholic atmosphere. By the 02:30 mark, expect your senses to be fully immersed and yearn for more.
The flip-side brings us 'Synced', a somewhat deeper, esoteric and more subterraneous offering. Continuing where 'Elephants' left off after the peak time slot, it takes things down a notch or two. With its intriguing layering, offbeat FX elements and soothing synth lead, it bridges the gap between the main room and the after hours. With a linear-style build arrangement to it, it creates a civilized and apt level of tension enough to keep things going until the wee hours.
VIV014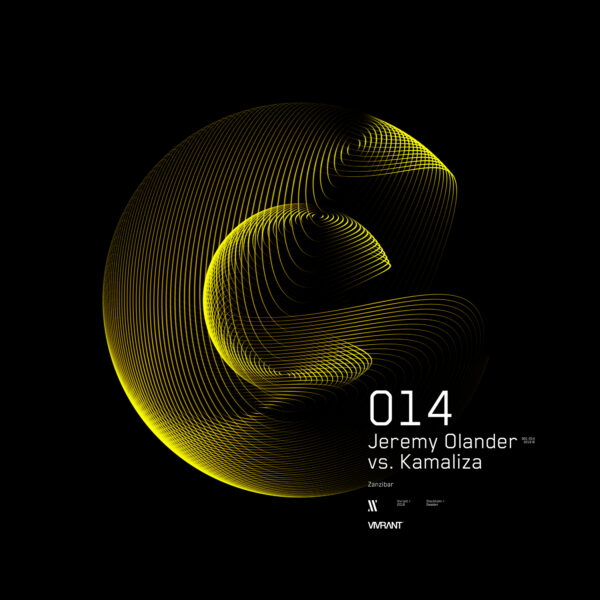 Entitled 'Zanzibar' (Sthlm Edit), this new summer heater from Jeremy succinctly embodies the esoteric sound he and his label has championed since its inception; melancholic, driving and deep. With beautiful vocals by promising Australian artist Kamaliza, the record is a surefire soundtrack to any given sunset for the remainder of the summer and beyond.
VIV013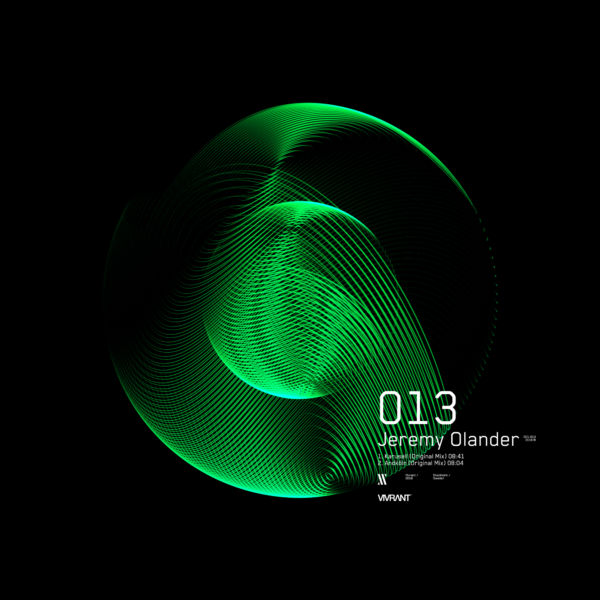 After a prolific 2017 on the road and in the studio that resulted in two debut EPs on Bedrock, Anjunadeep as well as a 10th anniversary EP on Vivrant, the 'Karusell' EP marks Jeremy Olander's first outing of 2018. With a matured and solidified trademark style that waves the flag for visceral and melancholic house music, Jeremy has carved out a unique path with a sound that continues to make an impression.
VIV012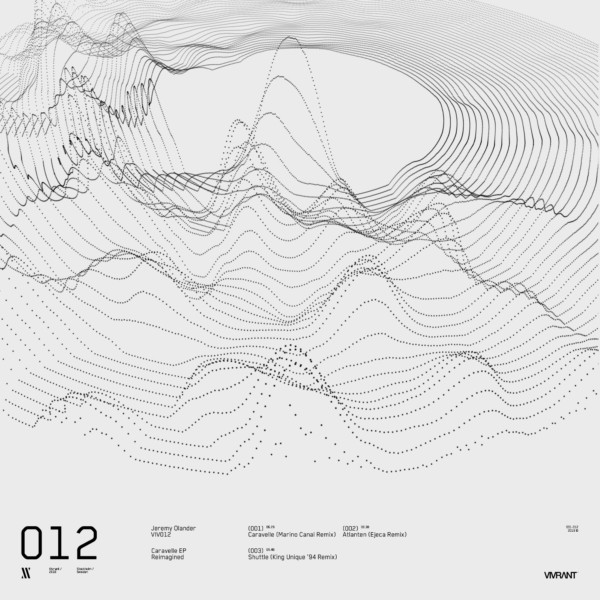 In little over two years, Jeremy Olander's Vivrant has emerged as one of the most intriguing young labels at the intersection of deep house, late 90s progressive and techno.
With original releases and remix work from Finnebassen, Charlie Thorstensson, Khen, Henry Saiz, André Hommen, Eekkoo, Tim Engelhardt, Jeremy Olander and more, the Stockholm-based imprint has in a short time attracted established artists as well as some of the most exciting emerging new talents.
For its first outing of 2018, Vivrant welcomes Belfast's pride that is Ejeca, the legendary King Unique and Spanish budding star Marino Canal as they reinterpret Jeremy Olander's 'Caravelle' EP in a stunning label debut.
VIV011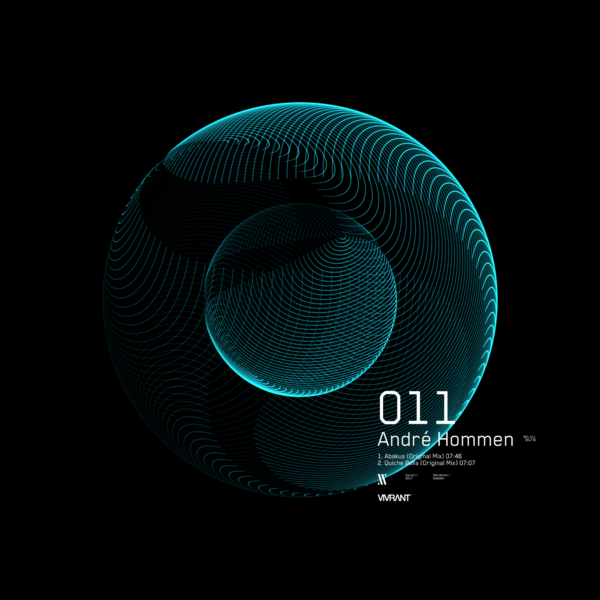 With releases on Culprit LA, Marc Romboy's Systematic Recordings, Noir, Steve Bug's Poker Flat Recordings, Dennis Ferrer's Objektivity, his own These Eyes imprint and soon now also Vivrant, André Hommen has become a seasoned, sought-after veteran on the scene. He's been in the Resident Advisor Top 10 with his 'Battery Park' record, remixed Fritz Kalkbrenner, Tensnake and toured with Solomun, Adam Port and Âme.
His debut EP on Vivrant, the 'Abakus' EP, showcases the German's comprehensive ability in the studio and why he's one of the country's most intriguing artists.
VIV010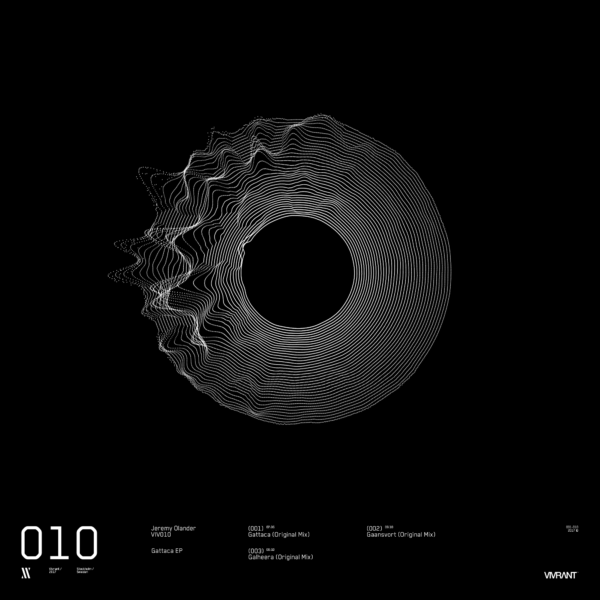 VIV009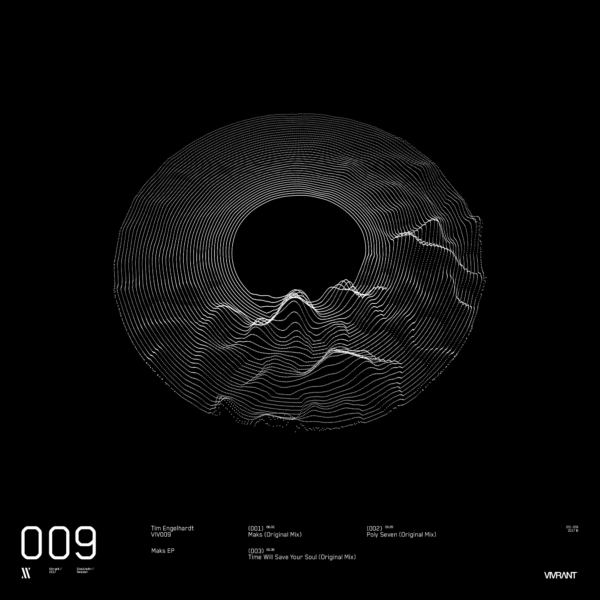 VIV008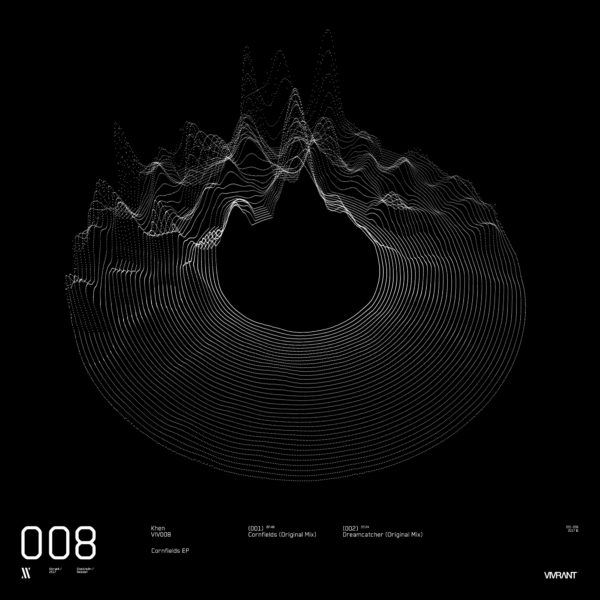 VIV007
VIV006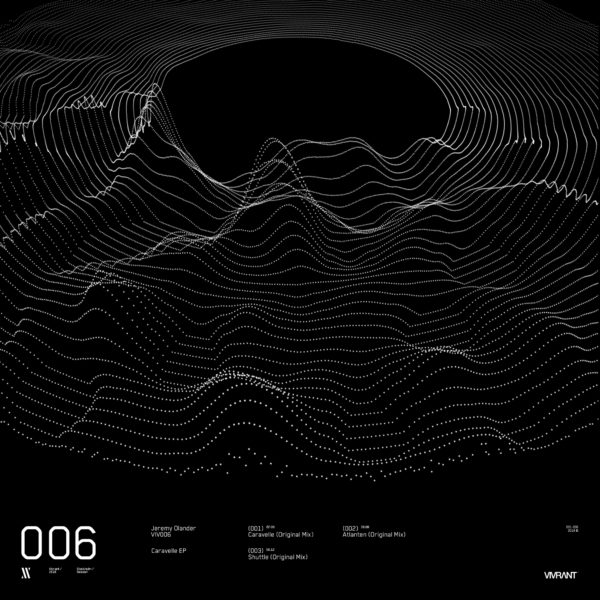 VIV005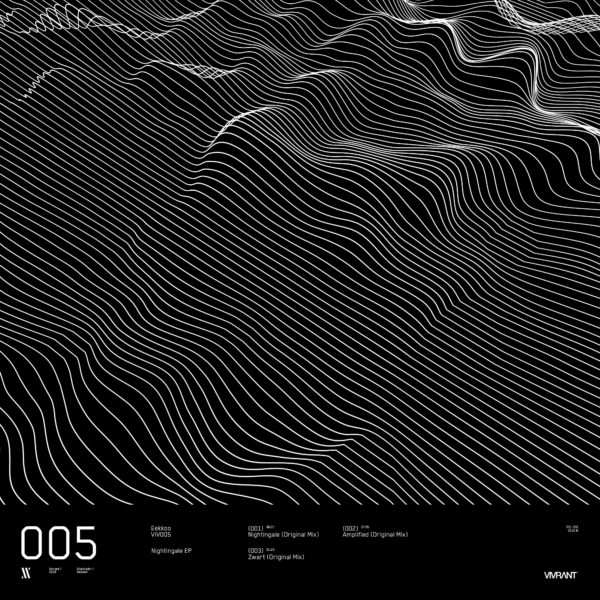 VIV004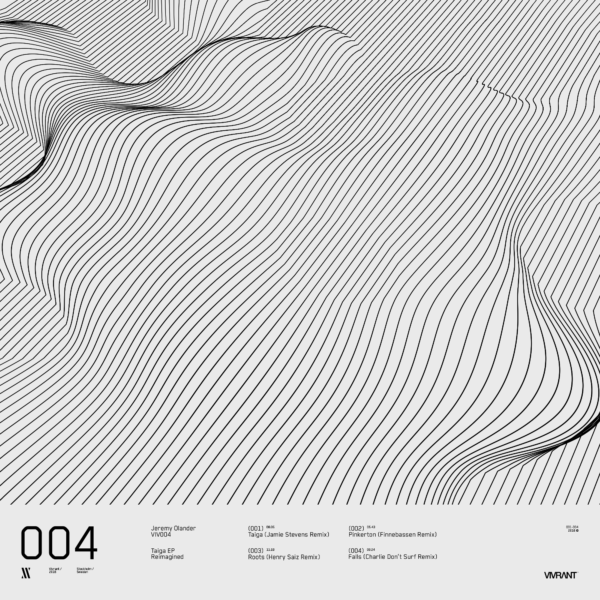 VIV003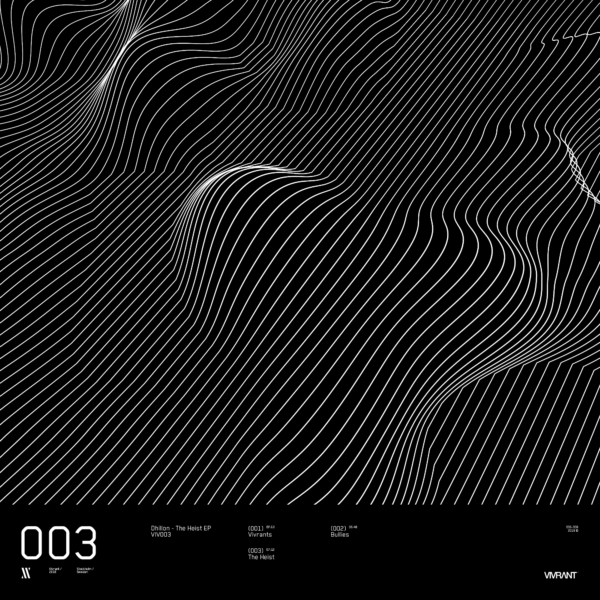 VIV002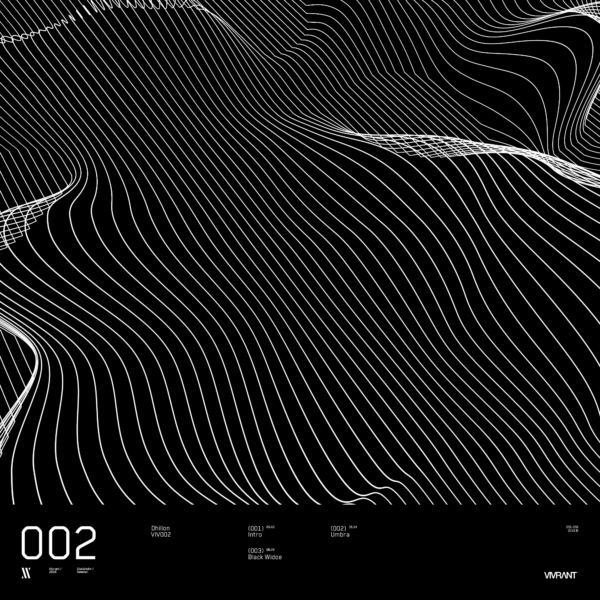 VIV001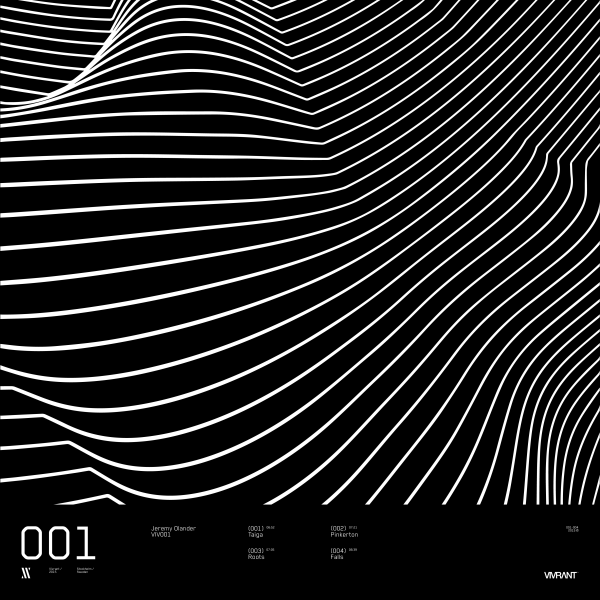 ---