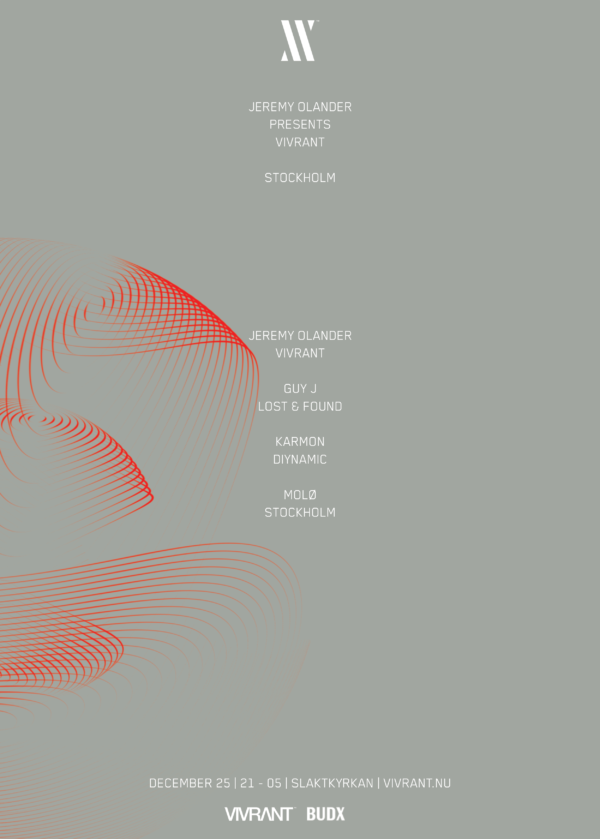 Since Jeremy's first release on his label Vivrant in December of 2015, the imprint has seen nine out of its fourteen EPs make #1 on Beatport. Parallel to the label's growth, the founder himself has seen his own profile ascend closer and closer to the very top of the game.
This year's had Jeremy's touring schedule filled to the brim with notable shows at marquee clubs and festivals around the globe. His diary has included Sydney's Electric Gardens, Montreal's Stereo, London's Steelyard, Labyrinth Open in Croatia, Woobar in Bali, Vivrant showcases at 1,100 capacity venues Jet in Buenos Aires and Kraken in Stockholm, a Berlin debut at coveted Chalet, as well as a slew of sold-out Vivrant at Sea boat parties in Toronto, New York and Boston.
Now, after 6 sold out hometown shows in the last 5 years and an incredible first-ever Cercle event in the Nordics that sold out in 15 seconds and racked up over 550 000 views in 24 hours, Jeremy returns home for what promises to a remarkable Christmas miracle together with an star studded Vivrant family ensemble.
This event will sell out. Secure your ticket today before prices increase.
Tickets available here.